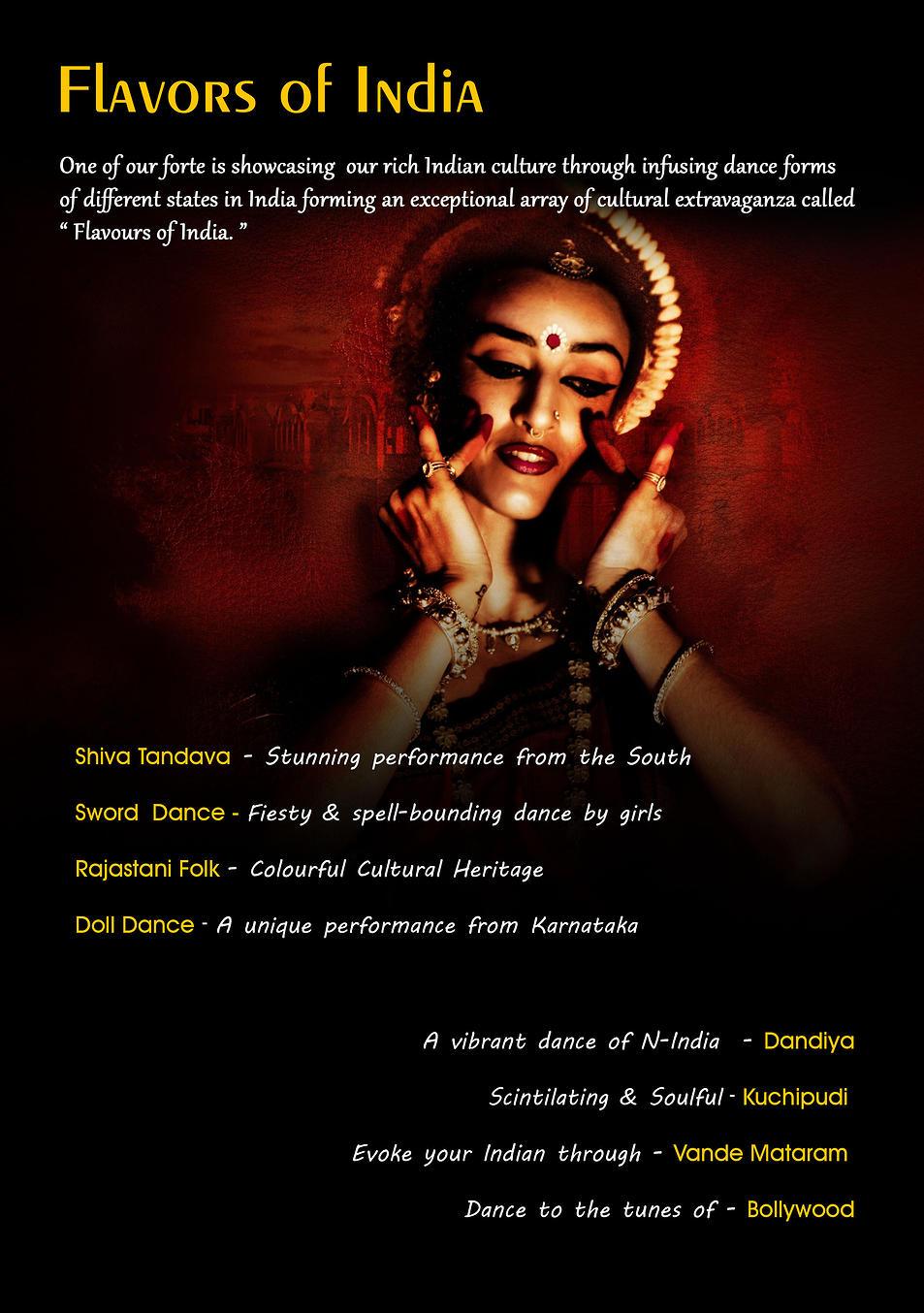 Cultural Programs
Entertain your guests, with a variety of show stopper performances. One of our forte
'Flavours of India' - showcasing India through various dance forms.
Let your guests unwind the evening with music that's soothing to ears and dances that's pleasing to eyes. We at PRIME SERVICE, arguably one of Bangalore's best Event Management Team will make sure to provide you with performances that will take you by storm and leave you with memories which will last a lifetime! Let us be a part of you in ensuring that your esteemed guests are treated 
like King & Queens!
Dhandia - A vibrant dance of N.India
Shiva Tandava - Stunning performance from the South
Rajastani Folk - Colourful Cultural Heritage
Doll Dance - A unique performance
Scintilating & Soulful - Kuchipudi
Fiesty & Spell-bounding - Sword  Dance
Evoke your Indian through - Vande Mataram
Dance to the tunes of - Bollywood