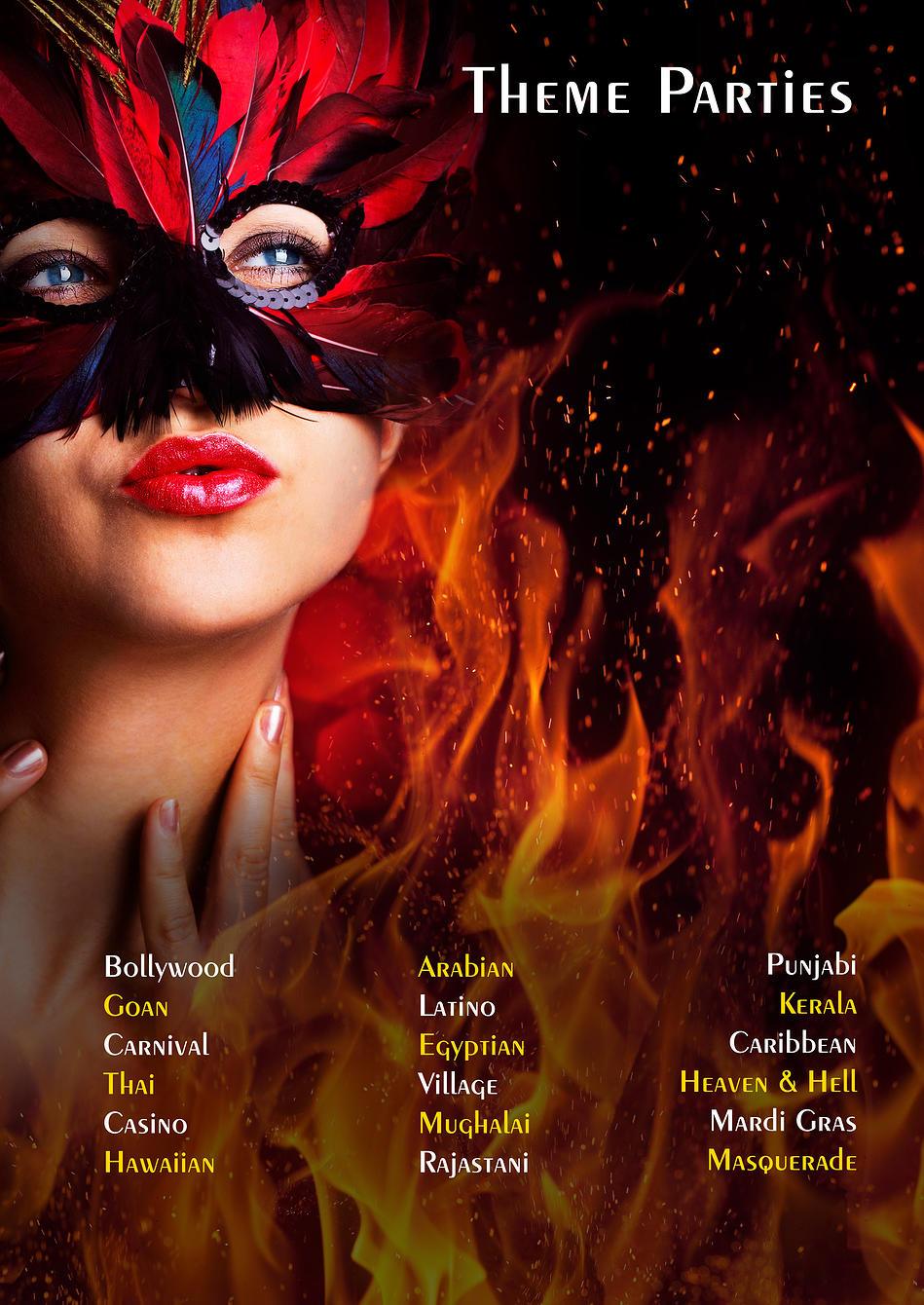 Theme Parties
Themed parties are a fantastic way to get everyone in the party spirit.
It is soaring up the popularity chart more than ever now, with such a wide range of themes to choose from.
So for your next party, make sure to mesmerize your guests with amazing themes.
At Prime Service, we love coming up with creative party theme ideas that will make your event unforgettable!
So make your party planning easy, just give us a buzz and watch us swivel our magic wand and grand your wish for an enchanting theme party
by providing you the party decorations, balloons and other party supplies to help complete the party you are bound to find one that will suit your event.
We have a wide range of themed parties for you to choose from:
Bollywood
Goan
Carnival
Thai
Casino
Hawaiian
Arabian
Latino
Egyptian
Village
Mughalai
Rajastani
Punjabi
Kerala
Caribbean
Heaven & Hell
Mardi Gras
Masquerade
& customized theme parties